On the first weekend of December, the village hall was transformed into a festive wonderland for the benefit of residents at both ends of the age spectrum.
Approx 37 children attended on the Saturday and the ages ranged from 1 – 11. DJ Carl Pearson (Fire and Ice Entertainment) did a fantastic job of keeping them all entertained. Some parents also stayed. They all seemed to enjoy participating, especially in the game of musical bumps. Late afternoon they were treated to a visit by Father Christmas who left them all a small gift.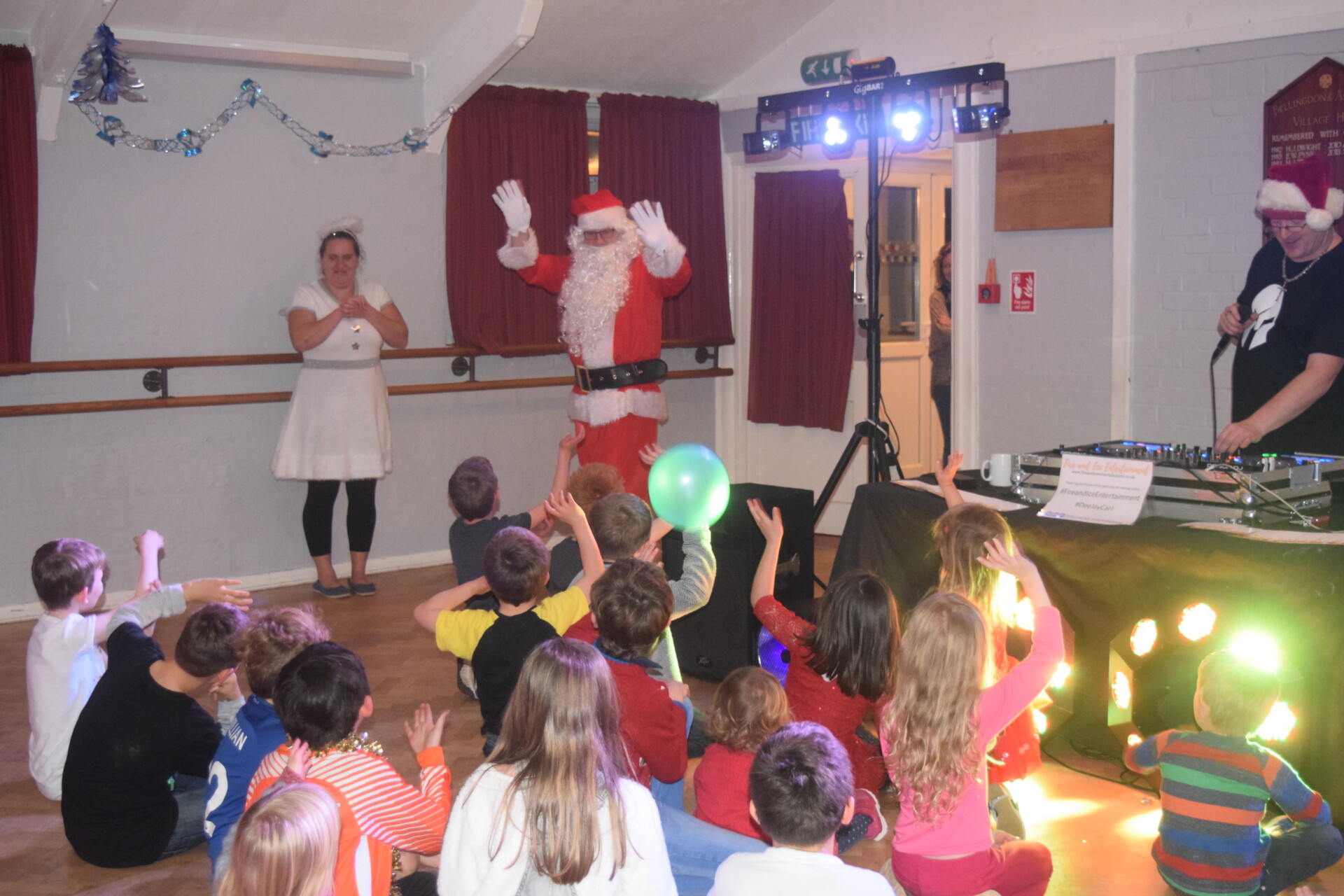 Some 11 "seniors" attended the three course Christmas lunch on the Sunday. They had a (supposedly!) non competitive quiz over dessert/teas & coffees. This was a picture quiz of villages and buildings around the Chilterns, which caused much comment and friendly rivalry between the three teams. A fun, light hearted way to end the informal lunch.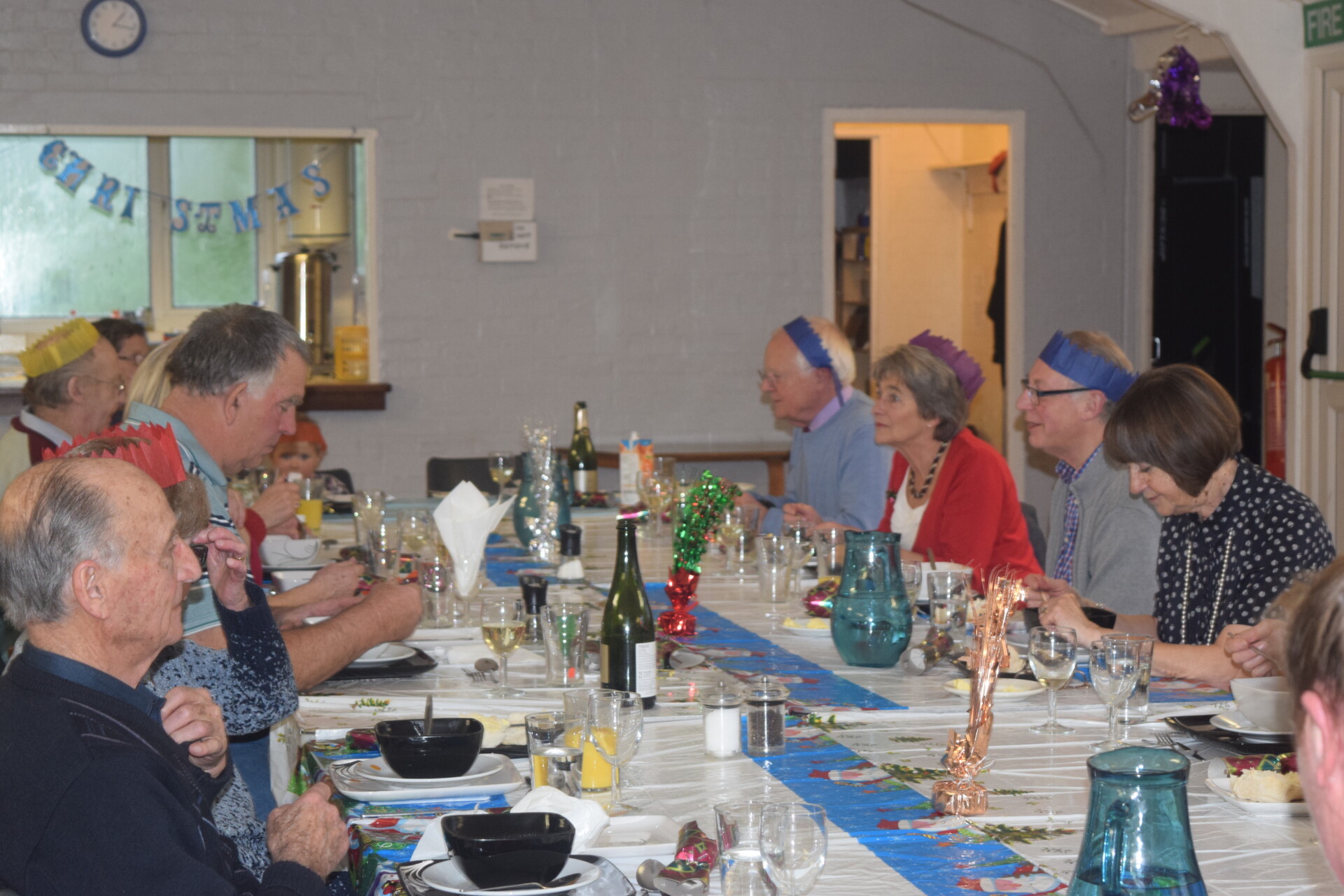 As always, no events like these can happen without the hard work and dedication of a team of volunteers. Thanks must go to:
Christina Field, Natalie Brewer and Alf and Sally Field for organising (and tramping up and down the villages to find out who might be coming – there's no substitute for face-to-face contact!)
St John's Church for a donation of £100 towards the costs.
Jakki Matthews for donation of the voucher for the Christmas tree.
Michael Bowden for donating the turkey.
Mark Shaw and everyone else who helped out in various roles.
We hope to run the event again next year, on the same weekend, so look out for information in the autumn. Everyone is welcome, no matter how long you have lived in our villages!